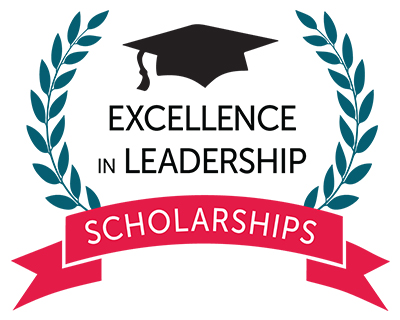 Homebase Credit Union greatly values education and lifelong learning. We are proud to offer several scholarship program opportunities available to high school seniors.
2023 Excellence in Leadership Awards
Homebase Credit Union will award four scholarships totaling $5,500 (three at $1,000 and one at $2,500).
Any high school senior who is a Homebase Credit Union member and entering into any area of study at a two- or four-year college/university, or pursuing a certificate or technical degree at a career college or technical school is encouraged to apply.
Not a member? Join now!

How to Apply
Download an application form.
Neatly print or type the application. All attachments must be typed. The application must be signed (digitally or by hand if printed).
All information given on the application must be true.
Submit your application form, references, and additional documents through the online portal below, hand deliver to a branch or mail to:

Homebase Credit Union
Attention: Scholarship
4495 Crossings Blvd.
Prince George, VA 23875
If uploading documents, please save files as PDFs and include your name on each document. Transcripts may be uploaded with the application or mailed separately.
Applications, transcripts and references must be received by Homebase Credit Union by end of business day Friday, March 17, 2023. If mailing, please allow for adequate processing and shipping time.

Submissions received after Friday, March 17, 2023 will not be considered.
Please note:

Applications are reviewed anonymously by a neutral selection committee. Decisions made by the Homebase Credit Union Scholarship Committee are final.
Selection criteria may include, but are not limited to: GPA, extra-curricular and/or community involvement, career goals and written skills.
Scholarship winners will be notified in April 2023.
Questions about the application process may be sent to

[email protected]

. Note: please DO NOT send application documents to this address