Celebrating a Legacy, and Embracing the Future
Following a 45-year career with Homebase Credit Union, CEO Patsy Stuard will retire February 2, 2023.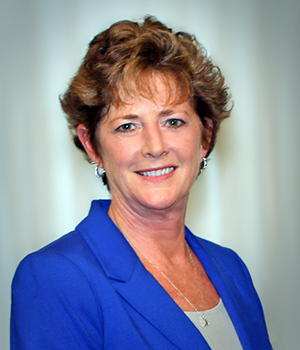 Mrs. Stuard began working at the credit union in 1978. Over her tenure, she held almost every position within the organization. Since her promotion to CEO in 1991, the credit union has experienced extensive growth. Under Mrs. Stuard's leadership, assets have grown from $16 million to $259 million; membership has grown to over 17,250; employees have increased from 11 to 49; a new branch was built on Fort Lee in 2007, the corporate headquarters went through several expansions, and a third branch location in Chester is set to open by mid-2023. She also guided Homebase Credit Union through two charter expansions, ultimately providing membership opportunity to the Greater Richmond community, including 14 counties and 4 cities. To provide clarity on the expanded membership eligibility, Mrs. Stuard oversaw the credit union's name change and rebrand from Fort Lee Federal Credit Union to Homebase Federal Credit Union (regularly referred to as Homebase Credit Union).
Living the credit union's mission to improve the lives of our members and build a stronger community, Mrs. Stuard positioned the credit union to be an advocate for members and a champion for the community. Over the years, Homebase Credit Union has led numerous adult and youth financial education programs and classes; created credit-building products and services; implemented a youth scholarship program; provided sponsorship and support for Fort Lee Army Community Services, Housing, and Family Morale Welfare and Recreation initiatives; participated in area chambers; donated and volunteered at area food banks; supported local civic organizations; sponsored area schools and sports teams; participated in Adopt-A-Highway; hosted an annual charity golf tournament; facilitated bi-annual Shred Day and Food Drive events; among many other generous initiatives.
During her leadership, Homebase Credit Union received numerous awards: the 2009 Credit Union of the Year by the National Association of Federal Credit Unions; several Diamond Awards from the Credit Union National Association; and various service awards on state and national levels, including the Dora Maxwell, Louise Herring, and Desjardins Awards. In 2016, Mrs. Stuard was named CEO of the Year by the National Association of Federal Credit Unions.
An avid supporter of the credit union movement, Mrs. Stuard has donated her time over the years to numerous industry organizations. She has served in various roles, including President of the Southside Chapter of Credit Unions, member and Chair of the Virginia Credit Union League Board of Directors, member and Chair of the League's Governmental Affairs Committee, member of the Virginia Corporate Credit Union Board of Directors, Chair of the Defense Credit Union Council Hall of Honors Committee, member of the Council's Military Advocacy Committee, and member of the Board of Directors for Member Advantage Mortgage.
"Patsy's contributions to the staff and members of Homebase Credit Union go beyond just management. She has led with heart and steadfast commitment. We are grateful for her service and much of the credit union's success is owed to her leadership," shared Eric Palco, Chairman of the Board of Directors for the credit union.
Mrs. Stuard will step down February 2, 2023. The Board of Directors, Supervisory Committee, and staff all wish her the best as she retires.
On February 1, Homebase Credit Union will welcome incoming CEO, Clint Summers, to the credit union family.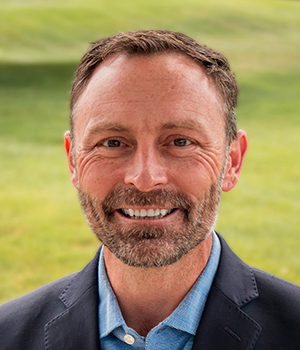 Homebase Credit Union's Board of Directors is pleased to announce the selection of Clint Summers as the credit union's new President/Chief Executive Officer.
"The Board of Directors is excited to welcome Clint to Homebase Credit Union," said Eric Palco, Chairman of the Board of Directors. "Clint brings a wealth of knowledge, experience, and vision that will be crucial to our continued success. We are confident that the future of Homebase and the needs of our members are in great hands with Clint at the helm." Mr. Palco also commended outgoing CEO Patsy Stuard for her service to Homebase Credit Union. "On behalf of the Board, we want to thank Patsy for her leadership and service to the credit union and members over the years. We wish her a happy and healthy retirement."
Mr. Summers joins Homebase with more than 11 years of experience working in credit unions, most recently, with Clearwater Credit Union where he served as Senior Vice President of Brand and IT before being promoted to Chief Operations Officer. He holds a graduate degree from Pacific Coast Banking School, and a bachelor's degree in Information Systems & Accounting from Idaho State University.
Mr. Summers commented on his new position, "I am humbled and thrilled to have been offered the position of CEO at Homebase. Patsy has done an amazing job over her tenured career, and I am excited to follow in her footsteps."