Protect Yourself From Fraud & ID Theft
Report A Lost or Stolen Card
VISA Credit Card: 866-343-1816
VISA Debit Card: 800-472-3272
Card Alerts Virtual Tour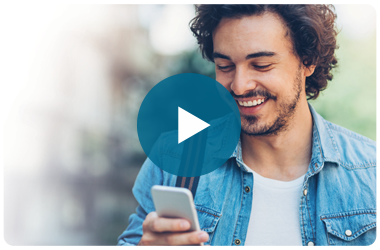 Be Cautious About Giving Out Information
Homebase Credit Union will never contact you by email or phone to request personal information such as your account number, social security number, etc.
Phone Fraud
Beware of individuals calling you stating they believe your credit card has been compromised. Ask them for their phone number and call them back to verify they are a legitimate company. If you think you have become a victim of fraud, please contact us immediately.
Internet Fraud
Phishing consists of getting a member to enter their user ID and password into a false, but official looking, website. What actually happens is that this information is getting logged for thieves to obtain and use however they wish. Many times, after the member enters their log-in information, they are taken to another well-crafted website asking for personal information such as full name, date of birth, mother's maiden name, social security number, etc. The unsuspecting member has provided thieves the data needed to login and deplete current accounts but as well as open new accounts in that member's name.
Tips To Avoid Phishing
Create separate passwords for each online account.
Check your online accounts regularly for suspicious activity.
Be extremely skeptical of e-mails received from sources you are not familiar with.
Never respond to any request for personal information that arrives via e-mail.
Never click on a link embedded within any potentially suspicious e-mail.
Call an organization directly to verify account status before divulging any information.
Work from the most current versions of web browsers and be sure to install and run all available firewalls.
What do the "passmark" and security questions accomplish?
The "passmark" and security questions help to verify the identity of an individual and maintain the security of their data. The purpose of the "passmark" image is to inform the member that they are indeed entering an official and secure site. Security questions in which only the individual would know the answers help to deter others from the ability to login to the account. Once the member enters their Logon ID, they should be taken to either a screen containing the correct "passmark" or a screen directing them to answer one of their chosen security questions.
Why are cookies important?
Cookies are files that associate user specific data with a particular website. They tell the secure web server if a user ID has been used from a terminal. Once you have logged into your account from your home computer and answered the security question(s) correctly, a cookie will be added to that device so that every time you log into that secure account, the cookie is detected. The secure server reads your information stored in that cookie, and checks the cookie against the information it has stored for your enhanced authentication. You are then forwarded to your Passmark after you have entered your login ID so that you can enter your password.
Common problems with Enhanced Authentication.
The most common problem with Enhanced Authentication is the adjustment to the added security procedures. Along with the addition of security questions and the passmark, cookies play an important role in how your browser interacts with the secured server. If you have been signing on using Enhanced Authentication on your home PC and then have problems signing in on a different PC, which in turn requires a reset of the Enhanced Authentication, the cookie left on your home PC is no longer valid. This may return a screen in your browser advising that you have been locked out of your account. This is Enhanced Authentication doing its job. If you have to reset your Enhanced Authentication, for any reason, you should delete the cookies kept in your browser files. This can be done by accessing the Internet Options found under the "Tools" menu bar in Internet Explorer, if more help is needed, just click on "Help and Support" in the "Start" menu in Windows.
TruStage Auto Insurance

Enjoy affordable top-quality protection and discounted rates combined with online convenience and 24/7 claims service.

Learn More About Auto Insurance >

Tri-Shield Debt Protection

Homebase Credit Union's Tri-Shield* is a voluntary loan-payment protection product that helps you get relief from the financial burden of delinquency, default, or foreclosure if a protected life event unexpectedly happens to you.

View Rate Details >

Life Insurance

Exclusively for credit union members, we offer TruStage Life Insurance Policies to help you protect the people who matter most in your life.

Life Insurance Details >